---
About the Guest
Dr. Larry Rueff grew up on a small grain and hog farm in Franklin, Indiana. He enrolled at Purdue University in 1972 and graduated with a B.S. in Animal Science in 1976 and a D.V.M. from Purdue University in 1979. In 2001 he received Purdue University's "Distinguished Agriculture Alumni Award". In 2005, the Purdue University College of Veterinary Medicine awarded him their "College of Veterinary Medicine Distinguished Alumni Award".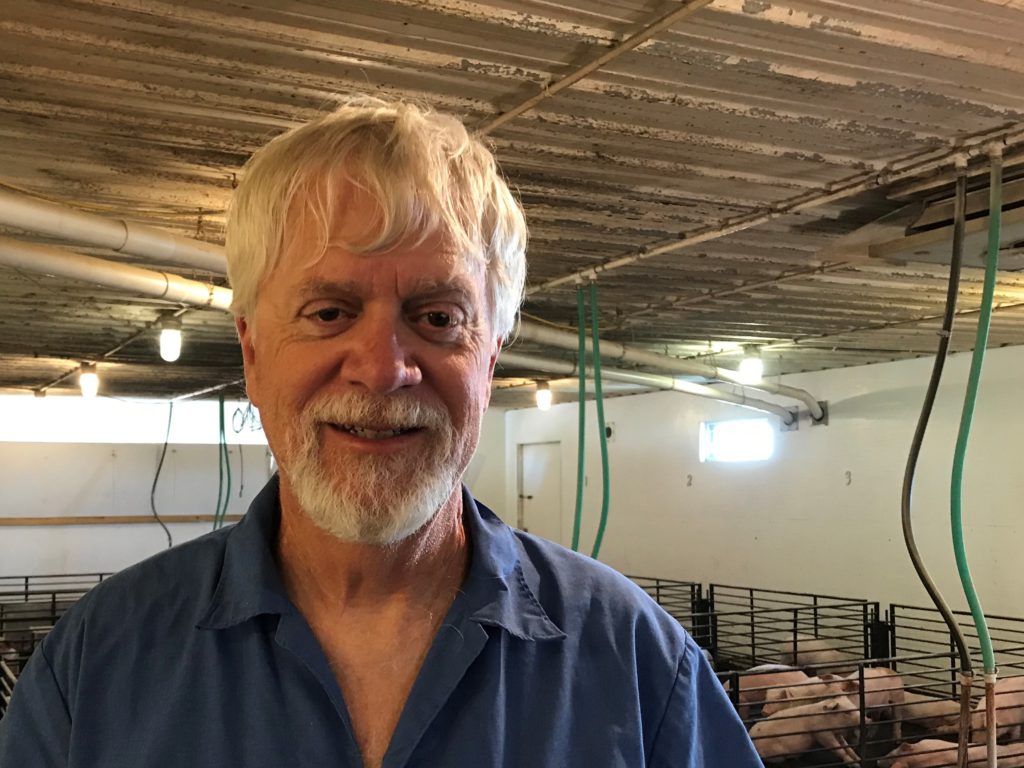 What can you learn from this episode of Popular Pig?
Dr. Larry Rueff's background in the swine industry.
Why innovation happens slowly in the swine industry.
The ways that producers invest in their operations and make buying decisions.
The impacts of labor challenges and poor markets on innovation
How technology can supplement pigmanship and change production roles
Dr. Larry Rueff's "Golden Nugget"
More about Dr. Larry Rueffs
From 1979 to 1984 Dr. Larry Rueffs was an associate of a mixed practice in Greensburg, Indiana with his primary interest in swine.
In 1984 he founded Swine Veterinary Services only working with swine production. The emphasis of the practice was on establishing preventative herd health programs and interpreting production and economic records for commercial swine farms. Dr. Rueff retired from private practice in 2019 after 40 years of private practice. He is continuing consultation with the swine industry in various capacities. Dr. Rueff continues to operate a swine research facility on his farm in Greensburg.
Dr. Rueff and his wife Gail have been married for 44 years and they have two
daughters. Laura is a private practice Physician (Interventional Radiologist) and Erin is
an Optometrist working as a Professor specializing in contact lens. They have 2
Grandsons.
Dr. Rueff is a past president of the American Association of Swine Veterinarians. In
2002 he received that organizations award for "Swine Practitioner of the Year". In 2008
the swine industry periodical National Hog Farmer named him a "Master of the Swine
Industry".
From 1992 until 2018, he was a director of MainSource Financial Group (MSFG) which
was a NASDAQ traded regional banking company. In this time the bank grew from $250 million in assets to 4.7 billion in assets with a capitalization of $1 billion. The bank was sold in the spring of 2018 to First Financial Bancorp (FFBC) of Cincinnati, Ohio.
Dr. Rueff's clientele has been predominantly Indiana and Midwestern swine farms, but
he continues to do international consulting. He has done work in Europe, South
America, Canada and Asia. In the past 23 years, he has made 25 trips to in the Peoples Republic of China with other stops in Taiwan, the Philippines, Thailand, Korea, Malaysia, and Indonesia.
He is currently serving as Chairman of the Board of Decatur County Memorial Hospital.