---
About the Guest
Dave DeVries is a third-generation farmer from Drayton, Ontario, Canada. With his wife Lauren, they operate Zeldenrust Farms Ltd., a farrow to finish hog farm, producing hogs for the Raised Without Antibiotics market. Dave and Lauren have been blessed with four boys ages 6 years, 4 years, and 8-month-old twins. It has been a joy to watch the boys take a keen interest in agriculture from a young age.
Dave is actively involved within his local Reformed Church, as well as his community's food bank and serves as a Delegate for his County's Pork Producers Association.
What can you learn from this episode of Popular Pig?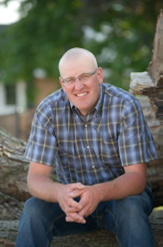 How Dave De Vries became involved in the pork industry
How his upbringing prepared him to take over the family farm at a young age
The experience of expanding his family operations
The technologies that he selected to make his day to day more efficient, along with others that he intentionally left out.
The role of his family on day-to-day operations
The impact growing up on a farm has on children
Dave De Vries golden nugget